Asian Bittersweet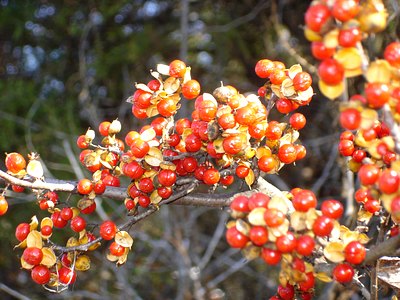 Asian Bittersweet Facts
Asian Bittersweet is another name for Oriental Bittersweet. The binomial name for Oriental Bittersweet is Celastrus orbiculatus. Also known as Asiatic Bittersweet, Chinese Bittersweet, Climbing Spindleberry, and Round Leaved Bittersweet.
Asian Bittersweet Farms
It may be possible to find any asian bittersweet farms near your location. We have built a map that will show all of the berry farms in our directory!
Photo - Boyd Nursery - McMinnville, Tennessee