Deadly Nightshade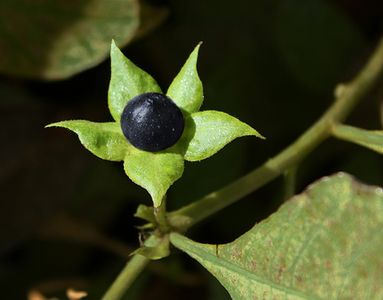 Deadly Nightshade Facts
Deadly Nightshade is another name for Belladonna. The binomial name for Belladonna is Atropa belladonna. There are many other common names in use for Atropa belladonna, including Divale, Dwale, Banewort, Devil's Berries, Naughty Man's Cherries, Death Cherries, Beautiful Death, Devil's Herb, Great Morel, and Dwayberry. Belladonna is very poisonous. All parts of the plant are poisonous. Be very careful. To eat just a few berries can be fatal. Please avoid this plant.
Deadly Nightshade Farms
It may be possible to find any deadly nightshade farms near your location. We have built a map that will show all of the berry farms in our directory!
Photo - ioffer.com - CDNetworks Inc - San Jose, California