Eurasian Baneberry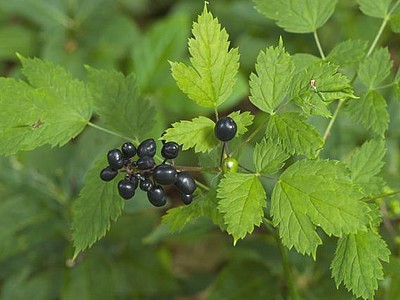 Eurasian Baneberry Facts
Eurasian Baneberry is one of several species of Baneberry in the genus Actaea. The binomial name for Eurasian Baneberry is Actaea spicata. Also known as Eurasian Bugbane, Herb Christopher. Berries from the Baneberry are poisonous to humans and several other animals, but harmless to birds. Be careful.
Eurasian Baneberry Farms
It may be possible to find any eurasian baneberry farms near your location. We have built a map that will show all of the berry farms in our directory!
Photo - Southwest Environmental Information Network - Arizona State University - Tempe, Arizona