Northern Bilberry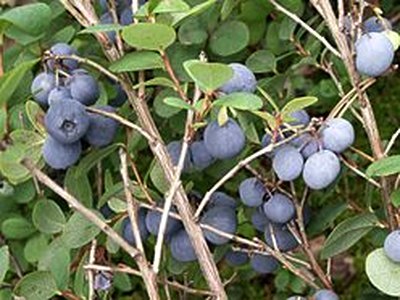 Northern Bilberry Facts
Northern Bilberry is another name for Bog Bilberry. The binomial name for Bog Bilberry is Vaccinium uliginosum. Also known as Bog Blueberry, Bog Huckleberry, Bog Whortleberry, and Ground Hurts. Other species of Bilberry include Vaccinium myrtillus, or Bilberry, Vaccinium caespitosum, or Dwarf Bilberry, Vaccinium deliciosum, or Cascade Bilberry, and Vaccinium ovalifolium, or Oval Leaved Bilberry.
Northern Bilberry Farms
It may be possible to find any northern bilberry farms near your location. We have built a map that will show all of the berry farms in our directory!
Photo - Practical Plants - Xardín do Cernunnos - Galicia, Spain