Porcelain Berry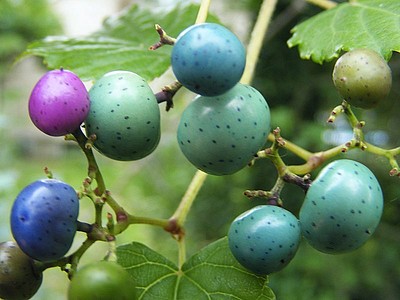 Porcelain Berry Facts
The binomial name for Porcelain Berry is Ampelopsis brevipedunculata. Porcelain Berry has distinctive medium blue fruit of various shades, and is an ornamental plant used in gardens. Ampelopsis brevipedunculata is considered invasive plant species in the Eastern United States.
Porcelain Berry Farms
It may be possible to find any porcelain berry farms near your location. We have built a map that will show all of the berry farms in our directory!
Photo - Josy Conklin - New Providence Daily Photo - New Providence, New Jersey