Purple Chokeberry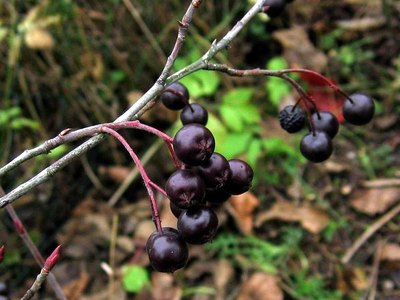 Purple Chokeberry Facts
The binomial name for Purple Chokeberry is Aronia prunifolia. Chokeberry is often mistakenly called Chokecherry, which is Prunus virginiana. Other species of Chokeberry are Aronia melanocarpa, or Black Chokeberry, and Aronia arbutifolia, or Red Chokeberry.
Purple Chokeberry Farms
It may be possible to find any purple chokeberry farms near your location. We have built a map that will show all of the berry farms in our directory!
Photo - Michael Kesl - Project BioLib - Czech Republic