Silvan Blackberry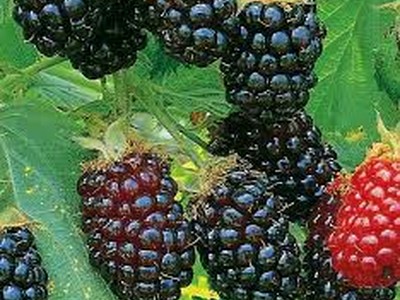 Silvan Blackberry Facts
Silvan Blackberry is another name for Silvanberry. Silvanberry, Rubus 'Silvan', a cross between the Marionberry (Rubus 'Marion'), and Boysenberry. Silvanberry is considered a hybrid berry because the Rubus species readily interbreeds and sets seed without fertilization. This can yield distinct berries of highly complex parentage, but generally includes cultivars of blackberries, (Rubus ursinus, R. fruticosus) and raspberries (R. idaeus). Other Rubus hybrid berries include Loganberry, Boysenberry, Kotataberry, Marionberry, and Tayberry.
Silvan Blackberry Farms
It may be possible to find any silvan blackberry farms near your location. We have built a map that will show all of the berry farms in our directory!
Photo - Weeks Berry Nursery Inc - Keizer, Oregon