Wild Strawberry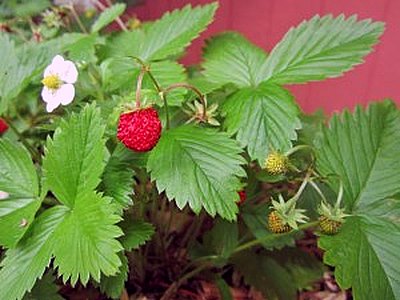 Wild Strawberry Facts
The binomial name for Wild Strawberry is Fragaria vesca. Wild Strawberry is called by several other common names, including Woodland Strawberry.
Wild Strawberry Farms
It may be possible to find any wild strawberry farms near your location. We have built a map that will show all of the berry farms in our directory!
Wild Strawberry Stories
The taste of rare wild strawberries in Düzce
Then I realize that they are sitting in a strawberry field. But these are not normal strawberries; these are mountain or wild strawberries. Carefully without squeezing the fragile strawberries, they pick one after another and put them into a basket ... Hurriyet Daily News [ story ]
Strawberry Mountain Wilderness
Wrapped in craggy peaks and glacier-carved valleys, this 69,350-acre wilderness is home to blue lakes, pine forests and alpine meadows speckled with — you guessed it — wild strawberries. Mountain goats roam the high country, and nine different ... Mail Tribune [ story ]
Tim Hortons creates Alberta Rose donut to aid flood relief
The chain restaurant says it has created a special doughnut named after the provincial flower, the wild rose, that will be sold for $1 at its Alberta outlets for a limited time. Tim Hortons says all the money raised will be donated to Red Cross flood ... CBC.ca [ story ]
Photo - Elise Krohn - Wild Foods and Medicines - Elma, Washington