Witches Brooms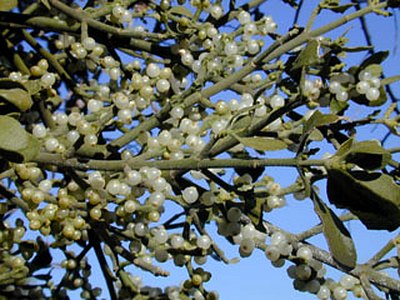 Witches Brooms Facts
Witches Brooms is another name for Mistletoe. Mistletoe plants include five separate families of hundreds of species: Eremolepidaceae, Loranthaceae, Misodendraceae, Santalaceae and Viscaceae.
Witches Brooms Farms
It may be possible to find any witches brooms farms near your location. We have built a map that will show all of the berry farms in our directory!
Photo - Joseph A. Marcus - Lady Bird Johnson Wildflower Center - University of Texas, Austin, Texas