Grape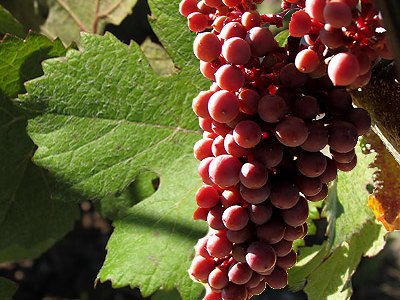 Grape Vine Plants
Grape is one of a cluster of berries of the vines of about 60 species of plants of the genus Vitis. There are a large number of varieties and even more grapevine cultivars, producing grapes that can be crimson, black, dark blue, yellow, green, orange, and pink. So-called white grapes are green in color, although they are actually derived from the purple grape.
Grape Facts
Almost all grapes in the world come from cultivars of Vitis vinifera, or Common Grape vine, native to the Mediterranean and Central Asia. Relatively minor amounts of grapes come from American and Asian species including Vitis labrusca, or Fox Grape, that includes the famous Concord Grape cultivar, Vitis riparia, the wild Riverbank Grape or Frost Grape, native to the Eastern U.S. and up to Quebec, Vitis rotundifolia, or Muscadine, native to the Southeastern United States, and Vitis amurensis, the Amur Grape, the most important Asian species.
Grape Farms
It may be possible to find any grape farms near your location. We have built a map that will show all of the berry farms in our directory!
Photo - Bailey-Lane Nursery - Whitmore, California